Education and Benefits the Army has to offer
If you are about to enter the Army as an active duty Soldier or as a Soldier in the U.S. Army Reserve, there are educational benefits the Army has to offer. A college education is a valuable part of your overall compensation. Qualified students can earn full-tuition, merit-based scholarships; allowances for books and fees, plus an annual stipend.
Click here to review the Education Program Guide.
Finances
A Soldier's base salary is generally determined by his or her rank and years of service. In addition to Basic Pay, Soldiers may also earn additional pay for performing special tasks, or for working certain jobs.
Most Active Duty Officers and enlisted Soldiers are eligible for living allowances designed to offset the costs of food, clothing, or off-base housing among a long list of others.
Active Duty Starting Monthly Pay

Army Reserve Starting Drill Pay

Private E-1 (less than four months)
$1,695
Private E-1 (less than four months)
$226
Private E-1 (more than four months)
$1,833
Private E-1 (more than four months)
$244
Private E-2
$2,054
Private E-2
$273
Private First Class E-3
$2,160
Private First Class E-3
$288
Specialist E-4
$2,393
Specialist E-4
$319
Sergeant E-5
$2,610
Sergeant E-5
$348
Warrant Officer W-1
$3,398
Warrant Officer W-1
$453
Chief Warrant Officer W-2
$3,872
Chief Warrant Officer W-2
$516
Chief Warrant Officer W-3
$4,376
Chief Warrant Officer W-3
$583
2nd Lieutenant O-1
$3,477
2nd Lieutenant O-1
$463
1st Lieutenant O-2
$4,006
1st Lieutenant O-2
$534
Captain O-3
$4,636
Captain O-3
$618
*Pay rates below are for less than two years of total service; amounts are rounded to the nearest dollar.
Source: DFAS Pay Tables effective Jan. 1, 2022
https://www.dfas.mil/MilitaryMembers/payentitlements/Pay-Tables/
Thrift Savings Plan (TSP)
The Thrift Savings Plan allows a Soldier to set aside a monthly amount from his or her paycheck to meet future needs, especially retirement. TSP is separate from the military retirement system, which is based on years of service and rank.
www.tsp.gov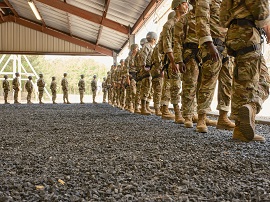 Post Entitlements
Commissary
Commissaries are grocery stores, usually located on military installations, which sell food products and assorted goods. Authorized patrons purchase goods at cost plus 5% surcharge. The surcharge covers the costs of building new commissaries and renovating existing ones. This benefit saves a Family an average of more than 30% on groceries as compared to commercial market prices, which equates to an average commissary savings of more than $4,400 annually for a Family of four.
Supermarket, food mart, emporium, bodega, five and dime. Whatever you want to call it, the commissary is the Army's grocery store, and it offers a great way to stretch the Family dollar. The commissary provides high-quality groceries at low prices. On larger Posts, it is about equal in size to just about anything you might find in the civilian community. While in small or remote areas and overseas, it tends to stock just the basic necessities, in the commissary you will still see a lot of the products and brands you are used to seeing in any local supermarket. So rest assured, just because you are now shopping Army style, that doesn't mean you won't be able to get the same products you've grown accustomed to getting at home.
Army And Air Force Exchange Service (AAFES)
The AAFES is the Army's retail-store system. In fact, it's really just a fancy way to say "shopping center," with all the kind of businesses you'll find in any strip mall or small-town square anywhere in the country. The main store, often called the Post Exchange or PX, is like a department store. Besides the main store, other AAFES facilities you might find on Post include barber and beauty shops, flower shops, gas stations, laundry and dry-cleaning stores, tailors, movie theaters and fast-food restaurants.
On most Posts, you will find a clothing store that sells official military clothing to Soldiers. Many exchanges also have outside concessions or vendors who are allowed to display and sell their wares at, for example, a sunglass kiosk or cellular phone store, in the exchange facility.
Vacation
Time off in the form of Army leave is an important component of Soldier life and well-being. Soldiers on active duty receive:
30 days vacation earned annually
Weekends free
National holidays
Sick days as needed
Army Relocation Assistance
Relocation is part of Army life. One of the things you can count on is that at some point you will relocate to a different installation, but you won't have to do it alone. The Army helps move military Families from one assignment to another and offers several different ways to assist in the transition. There is always a bit of excitement, anticipation and adventure each time your Family relocates to a new duty station. Sure you might miss the friends you've made, but each move offers an opportunity to see new places and make new friends.
As part of the Army Family you have many entitlements when it is time to move. An entitlement is a payment or benefit that is allowed by law, such as basic allowance for housing; packing, shipping and storage of household goods; and transportation costs. But to make the best of a move, you have to plan ahead and be prepared.
Legal Assistance Services
Every Army post has a Legal Assistance Center that provides free walk-in services. The attorneys on staff offer advice on personal legal matters; review legal documents such as contracts and leases; and prepare wills, correspondence and other legal documents. Legal Assistance Centers also operate tax centers, with free income tax preparation and electronic filing for active duty Soldiers, dependents and military retirees.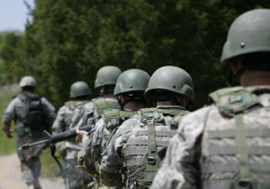 Post 9/11 GI Bill
The Post 9/11 GI Bill is an education benefit program for individuals who served on active duty on or after Sept. 11, 2001. Eligible individuals are entitled up to 36 months of benefits. Eligibility percentage is based on a sliding scale that is linked to the length of qualifying active duty service on or after Sept. 11, 2001. All Soldiers are eligible for benefits contingent upon qualifying active duty service.
What does the program pay for eligible individuals?
Tuition & fees - paid directly to the school - not to exceed the maximum in-state undergraduate or graduate tuition, and fees at a public institution of higher learning.
Monthly housing stipend - paid to the student - equal to the Basic Allowance for Housing (BAH) for an E-5 with dependents based on the primary school's ZIP code.
Distance learning program housing stipends are payable based on one-half of the BAH national average. BAH rates by ZIP code: www.defensetravel.dod.mil/perdiem/bah.html
Individuals on active duty (and the spouses of individuals on active duty) or those who are attending college half-time or less, will not receive the housing stipend. The stipend is prorated for those individuals in more than half-time to full-time attendance.
Annual book stipend - paid to the student - prorated by percentage of benefit and course load up to $1,000.
A one-time rural benefit payment of $500 Visit the VA website for the most current rates and information. http://gibill.va.gov/benefits/post_911_gibill/index.html
Some dollar amounts are subject to change each fiscal year. Please contact a Recruiter for specific information and/or values.
Montgomery GI Bill - Active Duty (Regular Army) Eligibility
The MGIB payment information below was effective Oct. 1, 2012. Visit the VA website, www.gibill.va.gov/, for the most current rates and information.
Must have a high school diploma or equivalency certificate prior to expiration of initial term of service.
Must be non-prior service or only have Initial Active Duty for Training and entered active duty for the first time after June 30, 1985.
Must have completed at least two years of active duty.
All Soldiers participating in the program contribute $1,200 their first year ($100 per month).
Soldiers completing an enlistment of less than three years receive a total benefit of $45,720 for college ($1,270 per month*).
Soldiers completing an elistment of three or more years receive a total benefit of $56,304 for college ($1,564 per month*).
*Monthly payment amounts are based on students attending full-time for 36 months. Amounts are subject to change.
GI Bill Rate Tables www.gibill.va.gov/resources/benefits_resources/rate_tables.html
Montgomery GI Bill Selected Reserve + Kicker
A maximum of $25,416 for Reserve Soldiers assigned to critical skill positions or critical units. The kicker could be $100, $200 or $350 additional per month, depending on the skill and unit. Full-time students may receive a monthly payment up to $706 for 36 months with the kicker.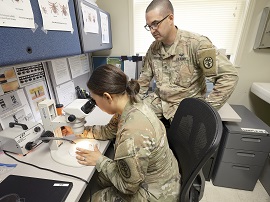 Medical Officer
Health Professions Scholarship Program (HPSP)
Active Duty program for psychiatric nurse practitioner, Family nurse practitioner or nurse anesthesia will pay a stipend of more than $2,000 and full tuition toward obtaining a master's degree MSN with prescriptive privileges. Obligation for HPSP is three years.
Health Professionals Loan Repayment Program (HPLRP)
Will repay up to $40,000 (original pretax loan amount, no interest) of qualified loans annually for a maximum of three years. Active duty obligation is three years. HPLRP may be used with the $10,000 Accession Bonus for an active duty obligation of six years.
Specialized Training Assistance Program (STRAP)
Stipend program for nurse anesthesia, Family nurse practitioner and psychiatric nurse practitioner currently enrolled in accredited programs. Participants receive a monthly stipend, currently over $2,000. Participants incur a two-year obligation in the Army Reserve for each year or partial year of financial assistance and must serve in an Army Reserve Troop Program Unit, National Army Medical Department Augmentee Detachment or Individual Mobilization Augmentee Program upon completion of training. Individuals may be eligible, if qualified, to participate in one other Army Reserve incentive program. Doctorate of Nursing Programs are authorized. Must be a U.S. citizen.
Financial Assistance Program (FAP)
Open to physicians at any point during their residency training, such as Post Graduate Year (PGY) II and above. Certain individuals may be eligible to apply in PGY I based on OTSG guidance. Provides an annual grant of $45,000 plus a monthly stipend over $2,000. Active duty obligation is two years for the first year of FAP participation plus one year for each additional year of participation with a minimum of two years on active duty. Individuals must be U.S. citizens.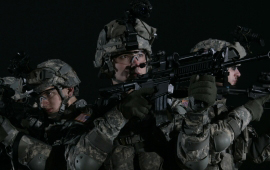 Student Loan Repayment Program (SLRP) - Army Reserve Eligibility
Must have incurred one of the following loans since Oct. 1, 1975, and before or during the term of enlistment:
The Stafford Student Loan, formerly the Guaranteed Student Loan.
The Perkins Loan, formerly the National Direct Student Loan.
Federally Insured Student Loan.
Auxiliary Loans to Assist Students.
Parents Loans for Undergraduate Students (incurred or the use of the individual contracting for the LRP).
Supplemental Loans for Students.
Consolidated Loan Program (incurred in the Soldier's name).
Some dollar amounts are subject to change each fiscal year. Please contact a Recruiter for specific information and/or values.
To qualify for loan repayment
Must be a high school diploma graduate.
Non-prior service applicants must score 50 or higher on the ASVAB.
Must enlist in a unit or MOS that has been established as bonus eligible by headquarters, Department of the Army.
Prior service and in-service personnel must enlist, reenlist or extend for three or more years.
Non-prior service applicants must enlist with an initial assignment to a Troop Program Unit for at least six years of their initial eight-year military service obligation.
For an Army Reserve enlistment, the benefit is $1,500 or 15 percent
(whichever is greater) repayment on the outstanding balance of qualifying loans for each year of satisfactory service. Maximum benefit is $10,000 except for selected specialties that qualify for up to $40,000 maximum benefit.
U.S. Army Loan Repayment Program (LRP) (Active Duty Only) Eligibility
The Loan Repayment Program is an incentive designed to increase enlistments of recruits with college education.
The following loans are eligible for repayment:
Any loan made, insured or guaranteed under part B of title IV of the Higher Education Act of 1965 (20 U.S.C. 1071 et seq.)
Any loan made under part D of such title (the William D. Ford Federal Direct Loan Program, 20 U.S.C. 1087 a et seq.)
Any loan made under part E of such title (20 U.S.C. 1087 aa Et seq.)
Any loan incurred for educational purpose made by a lender that is:
--an agency or instrumentality of a state
--a financial or credit institution (including an insurance company)
that is subject to examination and supervision by an agency of the United States or any state subject to case-by-case review/approval by HRC Education Incentives.
--From a pension fund or a non-profit private entity subject to case-by-case review/approval by headquarters, Department of the Army HRC Education Incentives Division To qualify
Must be non-prior service.
Must be secondary school graduate.
Must disenroll from the Montgomery GI Bill.
Loans must be incurred prior to entry on active duty.
Must enlist for a three-year term in an MOS that offers the LRP.
Applicant must request a deferment or forbearance on their loan from his/her lender. A deferment or forbearance is not automatic but is subject to bank approval. Active Army LRP participants earn their first loan repayment after completion of a full year of active duty and additional payments for each full year thereafter, up to 3 years. Each payment consists of 33-1/3% or $1,500 whichever is greater on the total remaining original unpaid principal. HRC Education Incentives authorizes Defense Finance and Accounting Services (DFAS) to disburse appropriate payment to the loan holder. The Department of the Army will pay no interest, loan balances in default, or any other charges.
Note: Repayment under the LRP is not automatic. Applicants must fully understand DA Form 3286-66, especially the requirement to provide timely loan information to HRC Education Incentives at DA before any loans will be paid.
Some dollar amounts are subject to change each fiscal year. Please contact a Recruiter for specific information and/or values.
Concurrent Admissions Program (ConAP)
ConAP is a partnership between the Service members Opportunity Colleges and USAREC enabling applicants to plan and state their intent to enroll at a college or university concurrent with enlistment. Future Soldiers can now submit their Intent To Enroll electronically via the Future Soldier Training site.
The colleges' goals are to increase enrollment of Army and Army Reserve veterans with education benefits and to enroll students who are mature and disciplined. The Army's goals are to enlist high quality applicants who wish to delay their college education for financial reasons and to ensure veterans receive the advantages offered by SOC institutions.
Tuition Assistance
Available to eligible active duty Soldiers for approved off-duty courses. Also available for selected Reserve Soldiers for approved courses. The Army funds 100% of course costs, up to $250 per semester hour, with a maximum of $4,500* per fiscal year. Authorized fees covered by Tuition Assistance are mandatory fees associated with an individual course enrollment. Non-refundable fees and fees not linked to individual course enrollments (such as application or graduation fees) are not covered.
*Tuition assistance dollar amounts are subject to change.
www.goarmyed.com